(623) 877-1503 · 6800 N. 95 Ave. Suite 230. Tanger Outlet Center Westgate Glendale, AZ 85305.
This is to be about my newest shoes, for no other reason than to create a WebPage about them -and- to experiment with TopStyle 5 -and- HTML 5. Now then, I just decided to create a brand new WebPage in my TopStyle 5 that I haven't used very much and want to. On top of that I would like to see what HTML 5 is all about... because when I went to create a "new" HTML Document inside TopStyle 5 I was given a number of selections, or choices. One of them was HTML 5. I selected it and was presented with a Webpage that looked identical to the HTML 4 WebPages that I have been working with for the last couple of years.
Later: Well now, that is not true. This 'default' HTML page only has the:
DOCTYPE
html
head
title
body
Well, I am showing the world my ignorance. The structure of the DOCTYPE is what determines the type of document... always has. IF you create one of each of the selections and then look at the top line you will see what I am talking about. I also have the latest, or close to it, Validator. It has some excellent messages -and- warnings.
-AND- I have switched back and forth between TopStyle5 and my Homesite. Guess I will never give it up. It still works in Windows 7, 8 and 10. It was, and still is, a great product.
February 12th, 2018 -- Update I just decided to try using my DreamWeaver again. It is a "What you see is what you get" editor and I have been wanting that again. Why did I quit using it?? Because it screwed up the formatting of my code. I guess a WYSIWYG editor can't be bothered with the "Raw Code" format and do the "Visual" at the same time. So I dug out "Tidy" again to see IF I can use it along with DreamWeaver. I gots lots more to say about this -but- that will happen in/on another Web Page. Will put a reference here... as soon as I find, or create, it.
March 3rd, 2018 Found this concerning my Plantar Fasciitis:
In general, plantar fasciitis is a self-limiting condition. Unfortunately, the time until resolution is often six to 18 months, which can lead to frustration for patients and physicians. Rest was cited by 25 percent of patients with plantar fasciitis in one study as the treatment that worked best. Athletes, active adults and persons whose occupations require lots of walking may not be compliant if instructed to stop all activity. Many sports medicine physicians have found that outlining a plan of "relative rest" that substitutes alternative forms of activity for activities that aggravate the symptoms will increase the chance of compliance with the treatment plan.
Refer: Treatment of Plantar Fasciitis and Understanding The Impact Of Shoe Insoles And Midsoles copied it here so I don't lose it:
Last month, I blogged about the shoe upper (see www.podiatrytoday.com/blogged/assessing-and-understanding-the-impact-of-...). This month, I will round out the discussion by examining the lower half of the shoe.
Insole. The insole is the foundation of the shoe. In running shoes, it is the part of the shoe upon which the sock liner rests and is commonly referred to as the last. The softer the insole, the less torsional stability the shoe will have. The firmer the insole, the more structure and stability a shoe will have.
Midsole and outsole. The midsole is designed to provide cushioning and shock absorption. The outsole is the part of the shoe that touches the ground and is commonly referred to as the sole.
Running shoes have a thick midsole. In contrast, racing flats, which are designed to be lightweight, have a thin midsole. Midsoles are typically made of ethyl vinyl acetate (EVA), which is the same material often used for orthotic topcovers, only firmer. In general, gray midsole EVA is firm and white EVA is soft.
The firmer the midsole, the stiffer and heavier it will make the shoe. Soft midsoles, on the other hand, improve shock absorption but wear more quickly. Firm midsoles are generally favored for plantar fasciitis, Achilles tendonitis, posterior tibial tendonitis, hallux limitus/rigidus and most other conditions related to excessive pronation. Soft midsoles can be helpful for shin splints due to tibial varum and metatarsalgia.
Jenny L Sanders DPM's blog
June 16, 2018 Well, how long have I been working on these Web Pages?? Years!! The above block is my first time at using the percentages for margins and padding. I kinda like it. Will do more in the future. Yeah, I'm slow to catch on to things sometimes. But that is primarily what this particular WebPage is all about.

June 19th, 2018 Ok we have another site concerning the "Plantar Fasciitis" stuff: Best Shoes For Plantar Fasciitis of 2018
---
---
New Balance Men's Classic 993 Running
June 19th, 2018 Putting these up here at the top because... they are the latest in my endeaver to take care of my feet. This "Plantar Fasciitis" is a real pain... literally. I wore my Reeboks to the store and when I took them off and put these on... what a difference. But in Reeboks defence I didn't have a pair that were specifically for the Plantar problem. But that is another story. I went there for the 990's but got these instead. Info courtesy of: Joe's New Balance Outlet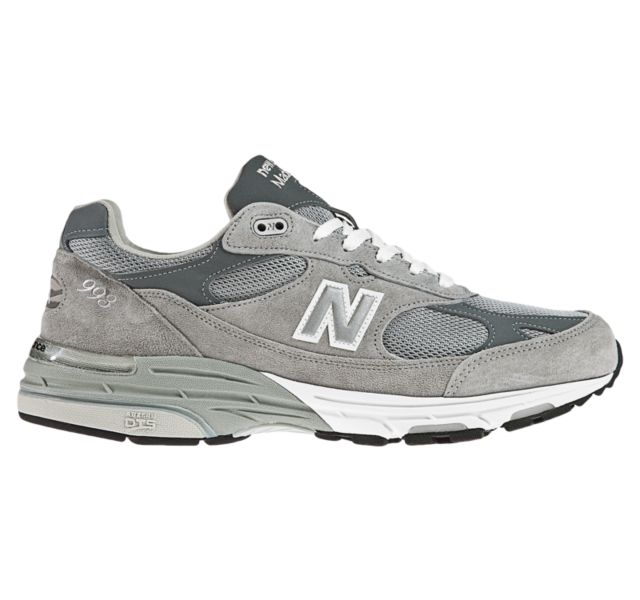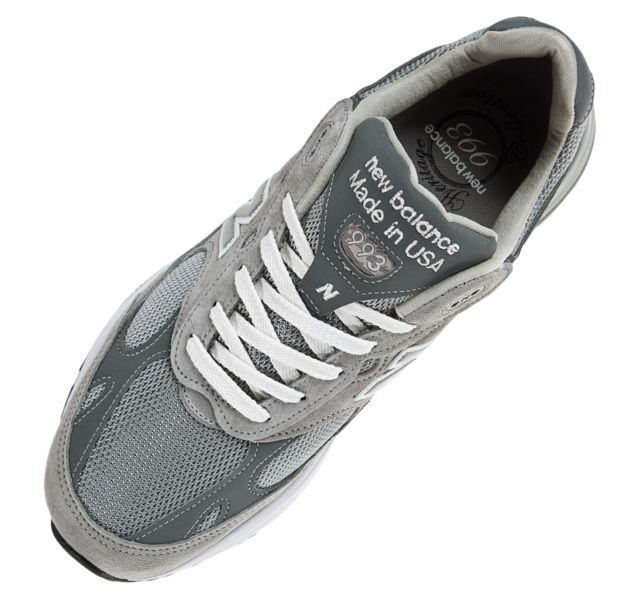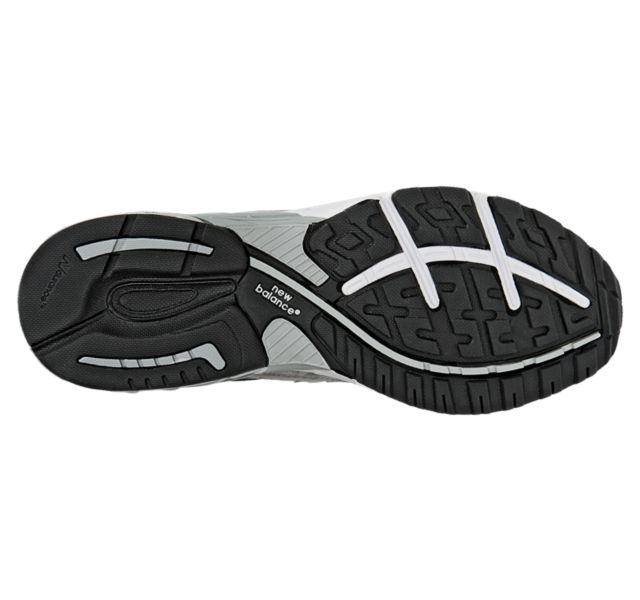 ---
Details
Superior comfort meets classic style with this durable high-mileage trainer. As the newest edition to the legendary 990 series, the 993 features ABZORB® SBS advanced cushioning in the forefoot for responsiveness you can feel for miles. The addition of ABZORB® DTS in the heel plus a full-length ABZORB® insert will cushion each step to help you love running even more!
Weight: 388 GRAMS / 14 OZ.
N-Durance® rubber compound for maximum outsole durability
ACTEVA® Midsole cushions and resists compression set - 12% lighter than standard foam
ABZORB® SBS is a superior engineered foam that provides optimal shock absorption and no compression set
ABZORB® cushioning in the midfoot provides exceptional shock absorption
Manufactured in the US for over 75 years and representing a limited portion of our US sales. New Balance Made is a premium collection that contains a domestic value of 70% or greater.
Blown Rubber Outsole is extremely flexible, light, and helps provide cushioning
Polyurethane Midsole/Outsole offers durable cushioning and effective resistance to compression set
ENCAP® midsole technology provides support and maximum durability
Pigskin/mesh upper
Medicare / HCPCS code = A5500, may be eligible for Medicare reimbursement
Medicare approved colorways: GL, BK
---
My Note: I was really researching this foot problem and I found this info in realation to New Balance's 99x series. New Balance 99x Series My new shoes, the 993's, incorporated features of the two previous releases, the 991 and 992, plus its own.
991 (2001)
From this point, it was as though New Balance had found a new drive to push the limits of running innovation. The M991, released in 2001, filtered the legendary 990 through a modern lens – resulting in an aggressive stance thanks to the streamlined toe box. For the first time, the ABZORB foam peeked out not only from beneath the heel but also from below the forefoot, alluding to the superior cushioning that lay within. The svelte design seamlessly incorporated motion control, which flowed from the midsole and gave the design an edge of modern minimalism. The outsole also introduced the new Ndurance rubber compound, which promised maximum durability in high-wear areas.
992 (2006)
New Balance celebrated their 100 year anniversary in 2006 and the calendar filled with special releases and heritage throwbacks to mark key moments in the brand's history. New Balance continued to press into the future with the M992. The new release brought the all-new ABZORB SBS to the table, which enabled it to stand tall among a throng of hyped anniversary drops. Where previous iterations of the proprietary cushioning contained foamed rubber, the new version was a non-cellular elastomer – squishy rubber that would always bounce back, even after years of crushing abuse. The new tech was placed under the heel and forefoot to provide optimal cushioning and a smooth transition throughout the stride.
993 (2008)
The MR993 followed in 2008, combining elements of the 991 and 992 into one clean package. The big addition was ABZORB DTS, or 'Dynamic Transitioning System', a new form of cushioning that utilised ABZORB foam together with the SBS elastomer to target different areas with support and stability. The upper underwent a few minor tweaks, including the addition of an elegant '993' stamp on the heel.
---
---
New Balance 420V3
May 24th, 2018 - These are the shoes for work that I finally got. Feet are better but not healed. Just got the ones above for my evryday use and we will then see how things progress.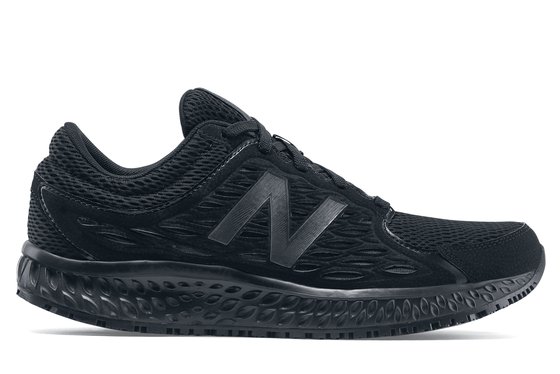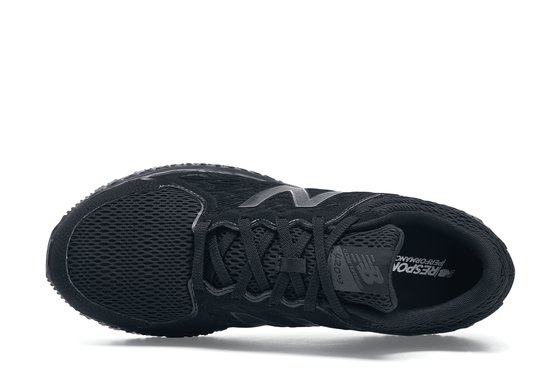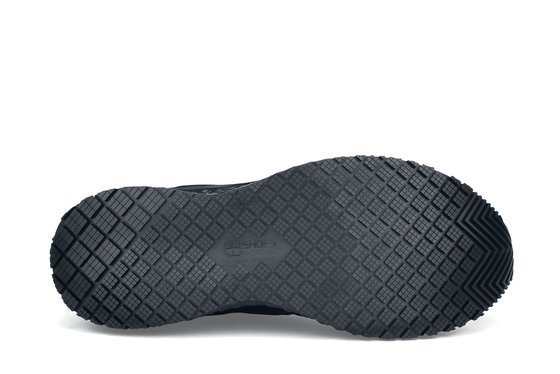 ---
---
Reebok Men's Royal Trainer MT Walking Shoes
1st pair - November 17th, 2015 ; 2nd pair - April 9th, 2016 ; 3rd pair - October 17th, 2016
Now then, the first pair I wore out. The second pair sat on my shoe rack most of the time. I was wearing the Nike's as my daily shoe. Walking my Dakotah in the Arizona ruff country and doing some yard work. They wore out and I decided to get another pair of these. So the 2nd pair will now become my daily's.
November 7th, 2016 - Third pair didn't make it. The computer at Reebok screwed up and the order didn't get packaged and sent off to me. So I got the ones on the bottom of this page. Will get another pair of these later.
May 26th, 2017 - Third pair. Ony these have Blue where the Red was on the ones in the pictures.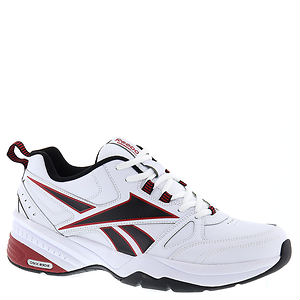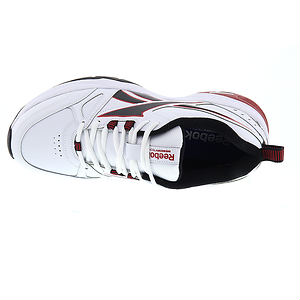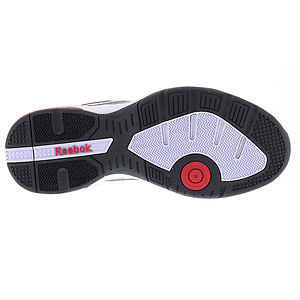 ---
Product Information
Memory foam makes the difference in this amazingly comfortable training shoe
Synthetic/mesh upper
Lace-up closure
Removable full-length MemoryTech memory foam footbed
DMXRide midsole cushioning for a responsive ride
High-abrasion rubber sole with forefoot flex grooves
---
April 9th, 2016 Just ordered these online from Sports Authority... cause they do NOT carry them in their store. JCPenney's no longer carries them... and it looks like they will disappear from other locations as well. Styles come and go. Anywho, I got a pair of Nike's a couple of days ago -but- they just don't feel right. They are also size 10 regular -but- they feel a little big. However, I lost almost 40lbs and that can, and does, affect your clothes, including your shoes.
October 17th, 2016 Just ordered another pair from Reebok.com. Supposed to be here in 4 to 7 days. These are the Silver and Navy Blue version.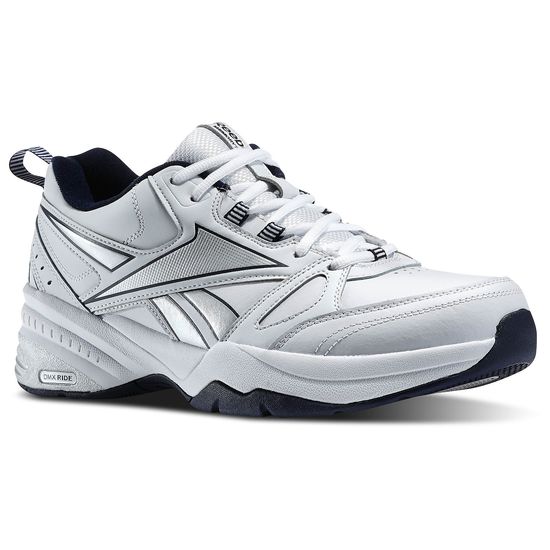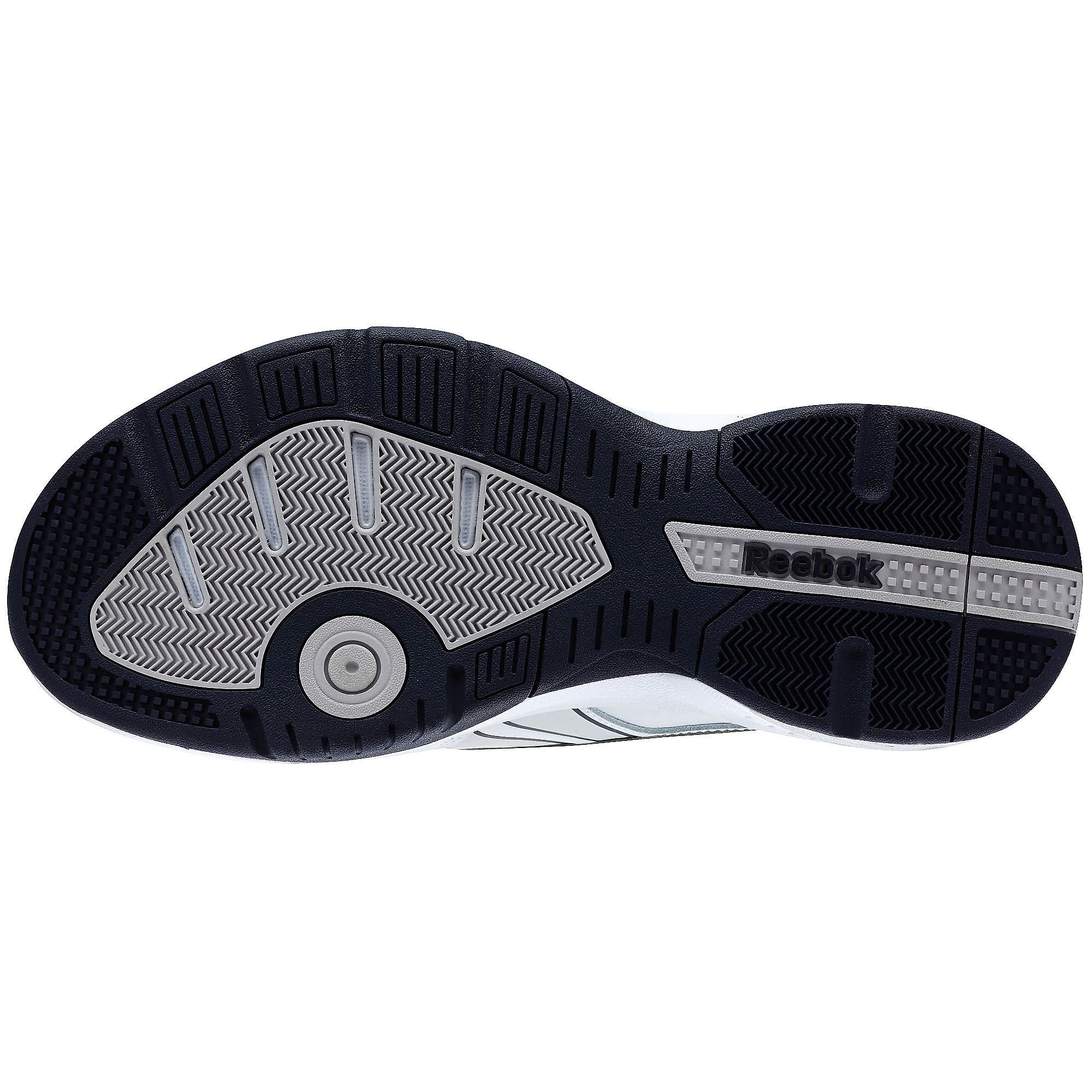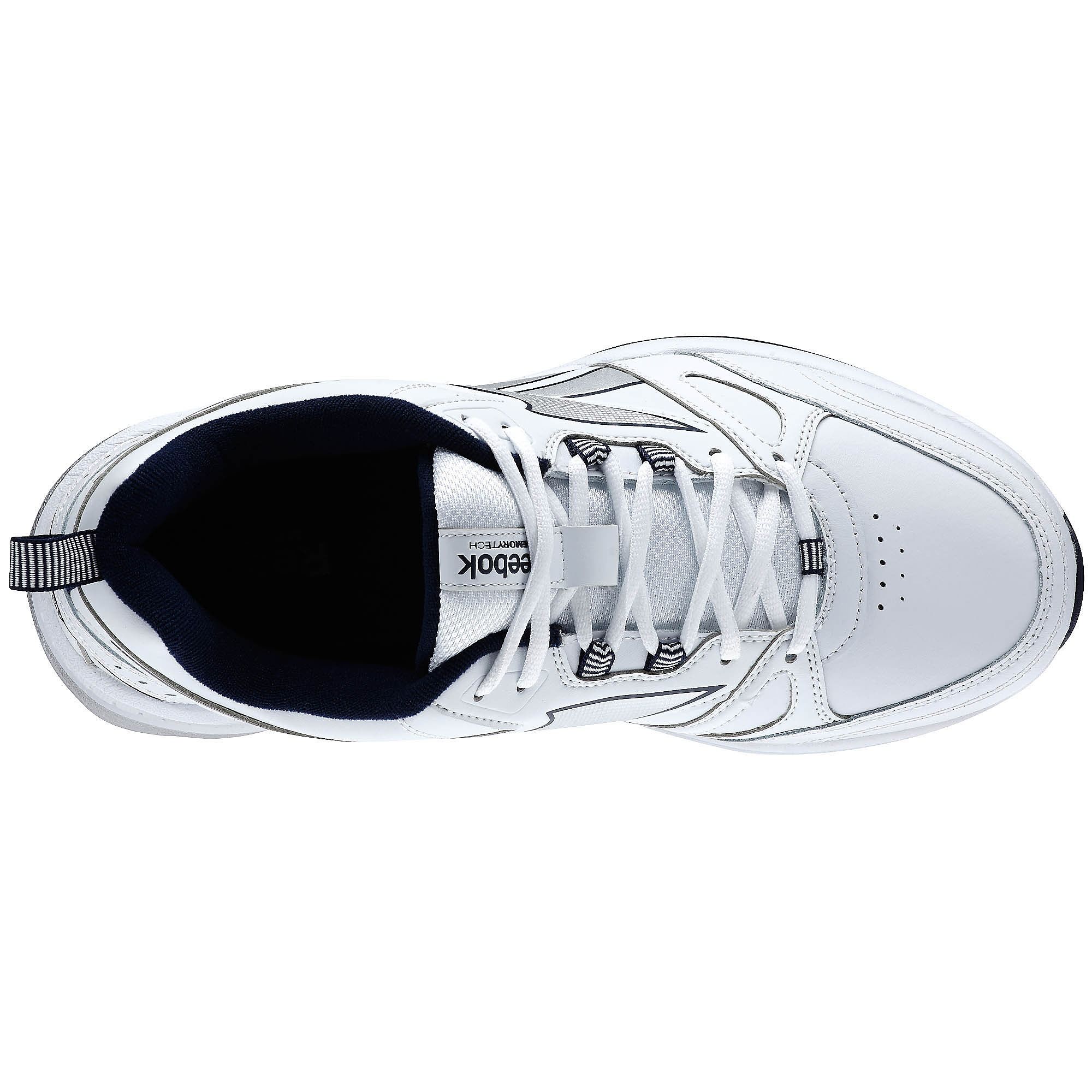 These Reebok® men's Royal Trainer MT walking shoes deliver sporty style for the street and support throughout your workouts. DMX Ride midsole foam provides stellar cushioning and absorbs shock, while a MemoryTech sockliner adds extra comfort and accommodates orthotics. A durable, high-abrasion rubber outsole with forefoot grooves ensures excellent traction and essential flexibility.
Now then, I have plantar fasciitis. Caused by standing as a Door Greeter at Walmart and now standing behind the registers at McDonalds. Both on hard floors. Corrected, actually just helped, by Peak Gel Heel Cushions.
Product Details
Key Specs:
Model Number: M41261
Shoe Width: D
Classification: Walking
Recommended Fit: These shoes run true to size.
Abrasion-Resistant Toe Cap: Yes
Rearfoot Notch: Yes
Padded Tongue/Collar: Yes
Shoe Weight: 12.6 oz (size 8)
MemoryTech removable insole
Upper: Synthetic/Leather
Midsole : Foam
Outsole: High-Abrasion Rubber
Cushioning Technology: DMX Foam
Lacing System: Traditional Lacing System

Synthetic and leather upper provides comfort and breathability.
A soft cushioning material that also offers durability.
High-abrasion rubber outsole offers durability.
DMX foam offers comfortable cushioning.
Traditional lacing system provides a tighter fit for more centralized support.
Additional Info
MemoryTech sockliner adds comfort and accommodates orthotics
Forefoot grooves add flexibility
Made in China
---
As for the "wearing out" on all these shoes, including the New Balance that I had, it was the Toe Cap that came loose on all of them. This could be caused by my "Foot Drop".
---
Nike® Air Monarch IV Mens Training Shoes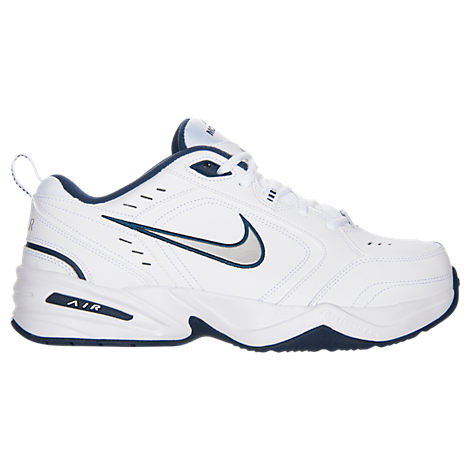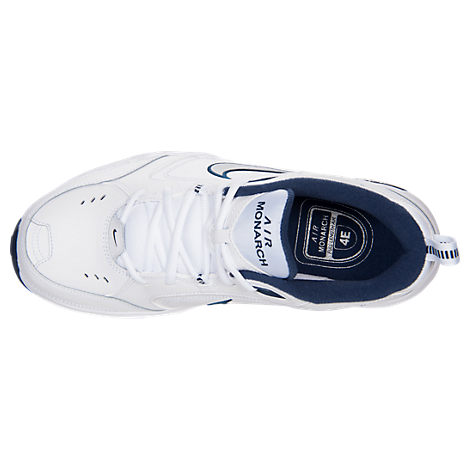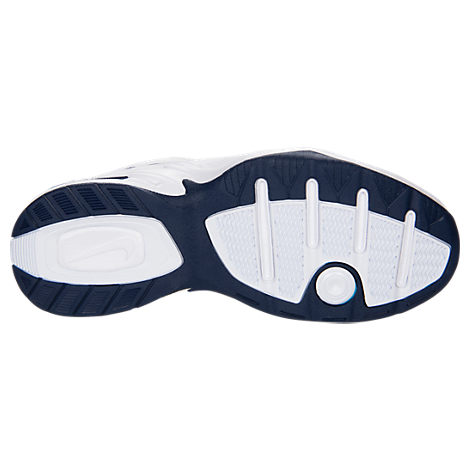 Wore the first pair of Reeboks out and purchased these Nike's in the interim. April 6th, 2016
Description
With the Nike Air Monarch IV Cross Training Shoes, your training just got a whole lot more comfortable. Featuring lightweight cushioning from the full-length Nike Air unit, these sneakers can stand up to hardcore training sessions and intense workouts.
A reduction in distractions and irritation is easy with the Air Monarch IV, which has a soft fabric lining and mesh tongue for breathable comfort. Perforations in the midfoot and forefoot keep air flowing, while the full-length Phylon foam midsole helps to offer a plush feel underfoot. The multi-pattern rubber outsole gives you the traction you must have while you are working up a sweat, while flex grooves ensure durable flexibility.
FEATURES:
WEIGHT: 15 ounces
UPPER: Synthetic and mesh with leather overlays
MIDSOLE: Full-length Phylon foam, full-length Nike Air
OUTSOLE: Rubber with multi-traction pattern and flex grooves
IMPORTED
A classic everyday athletic shoe from Nike, the Air Monarch IV continues to be a favorite cross-trainer for many.
---
Reebok DMX MAX Walk ULTRA V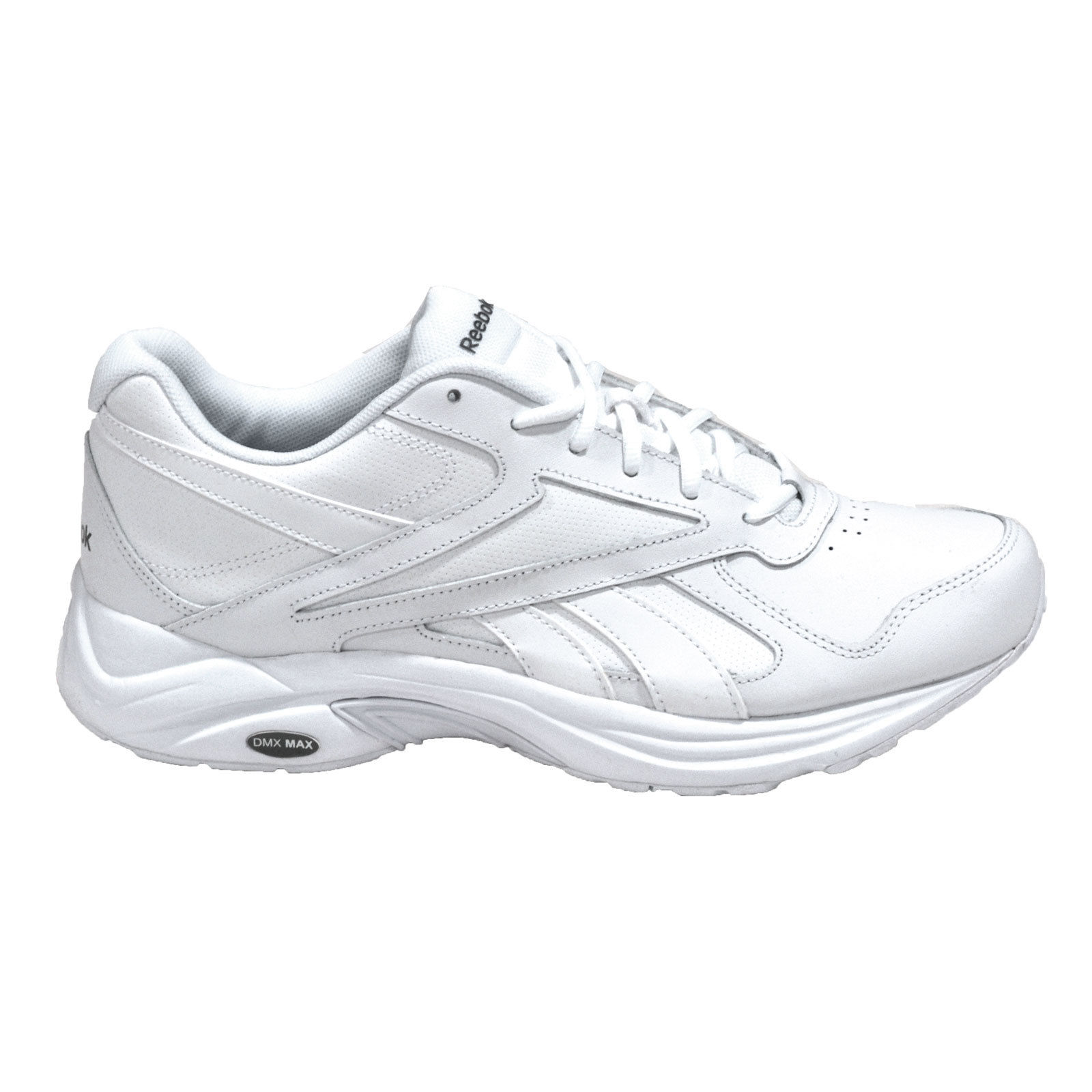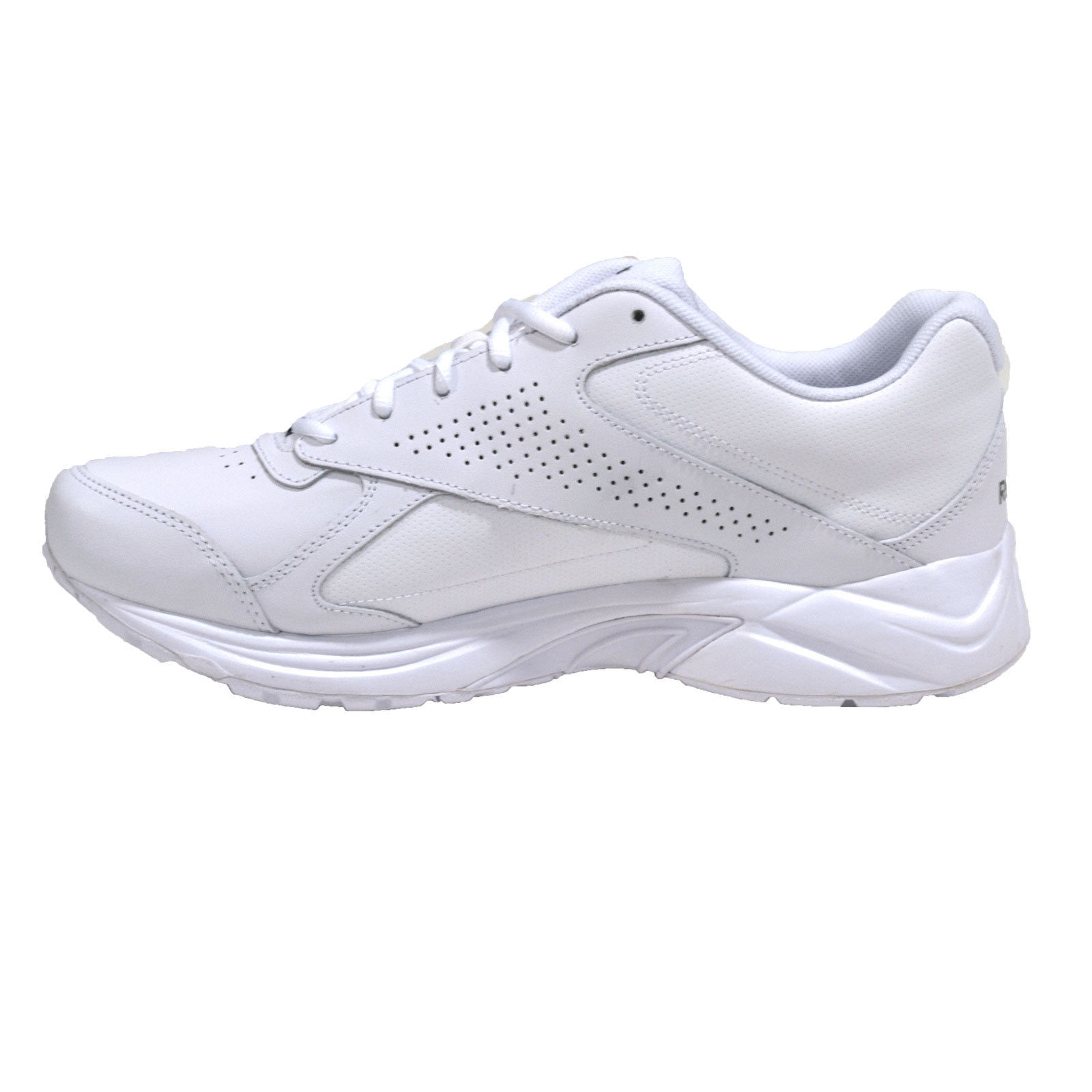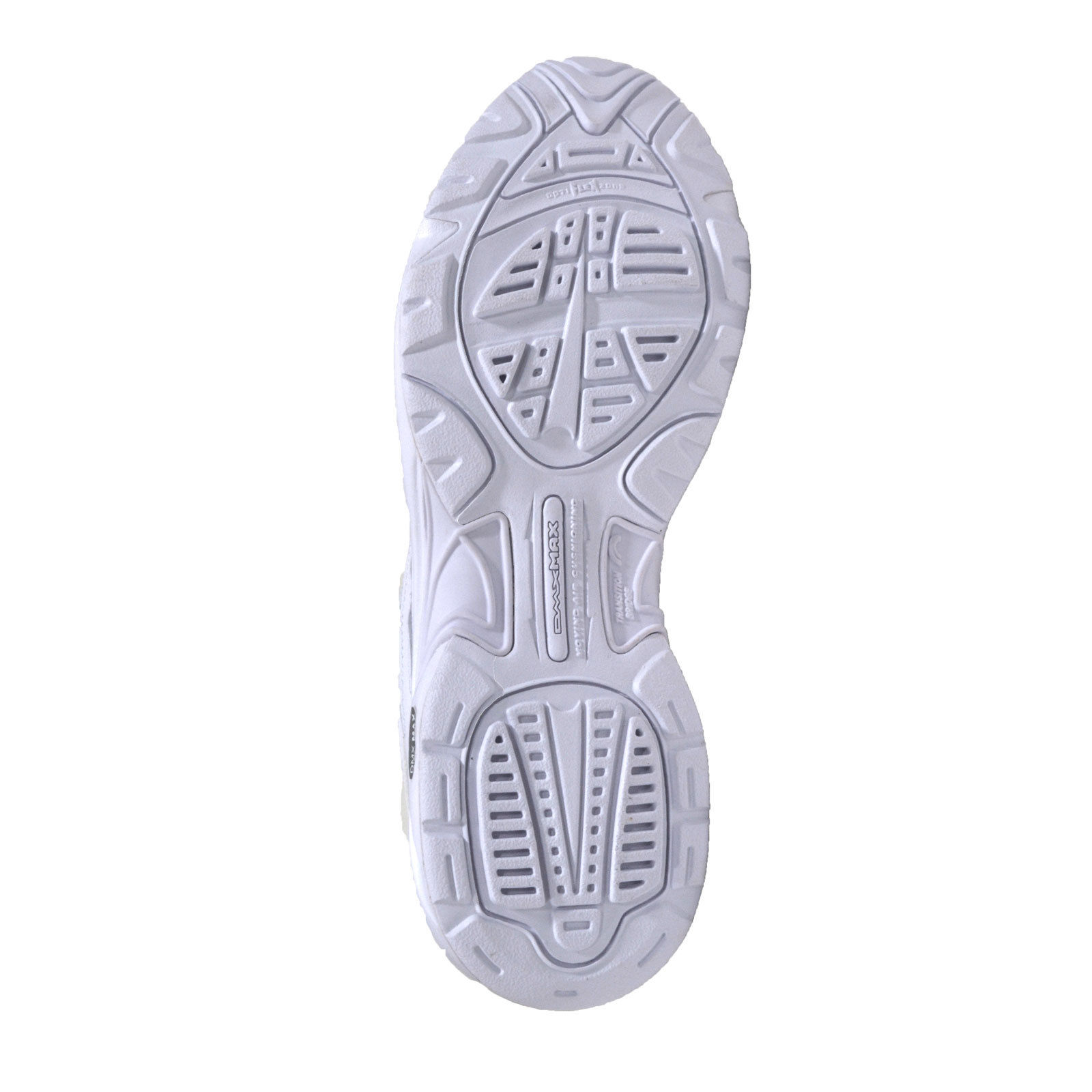 November 6th, 2016 Bought these at a "local" Reebok store that I didn't even know existed... and it is only a couple of miles from where I live!! Anywho, we went there looking for the Royal Trainers -but- they did not have them. We got a 40% off coupon in our e-mail so we used it to get the shoes... $42.32.
Now these shoes are different. In fact they are so new, or so old, that I couldn't find any pictures like the ones above, for the Royal Trainer, for this shoe. The color is actually white/collegiate navy.
May 26th, 2017 Wore the previous ones out. Didn't realize that the "owner time" was so short till is started editing this. I wore out the heels. I drag my feet a lot when walking. Old age -or- my medical problems... not sure which. However, I will not get another pair of these. I thought they were good for my ruff teraine walking but NOT for flat land walking. The heel is almost missing in the way they have desinged the shoe. It makes them kinda slap happy. You know, when got your Dad's shoes on and they kinda slapped the ground when you walked. I kinda liked the first pair but for some reason I am not liking the second pair. Oh, and the second pair looks like the picture. Couldn't find any with a color trim.
---
New Balance MID626K2 Work Shoes (Medium D) Black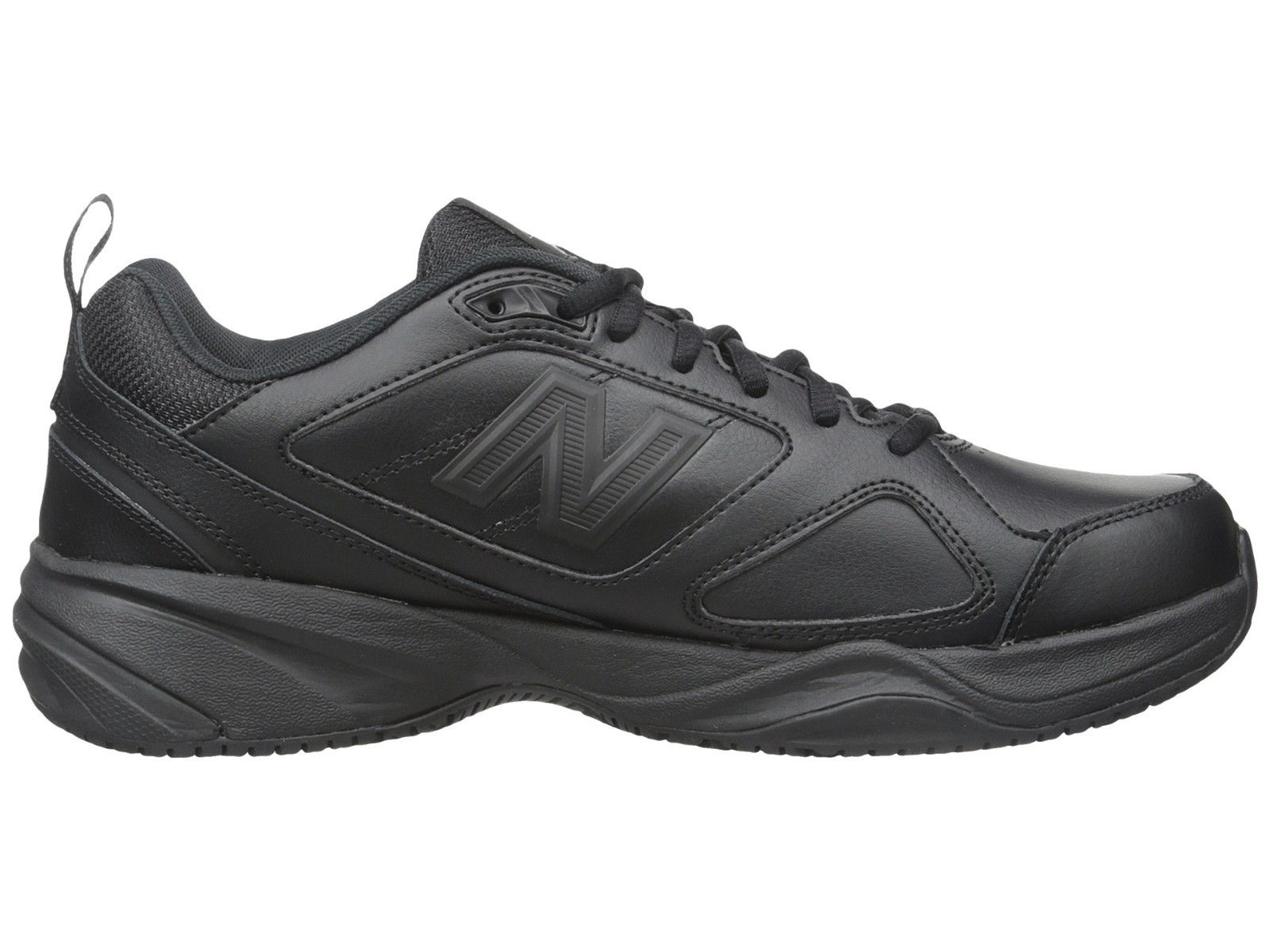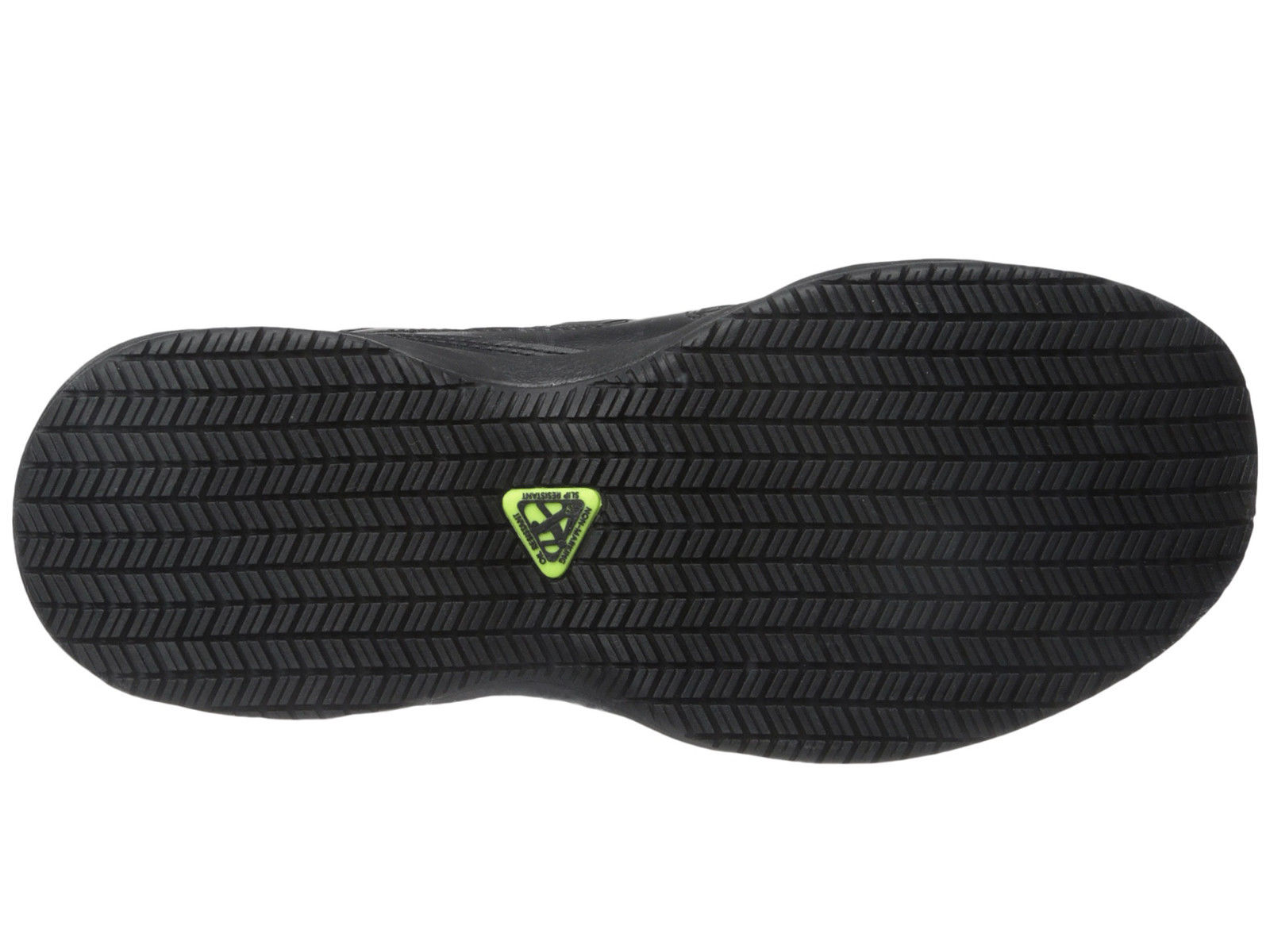 DESCRIPTION

Keep feet from feeling weary, even if you are pulling a double shift, with the New Balance® MID626v2 work sneaker.
Durable leather uppers.
Lace-up closure.
Heel pull loop.
Padded tongue and collar.
Comfortable fabric lining.
Removable foam insole.
Midsole is compression molded.
Non-marking, oil-resistant,

slip-resistant

rubber outsole.
Medicare/HCPCS code = A5500 diabetic shoe.
Slip-Resistant outsole is ASTM 2412-11 / 2413-11 certified.
Imported.
Now then, these were supposed to be my newest shoes to take care of my "Plantar Fasciitis". Yep, it has surfaced again here at McDonalds. Same reason as when at Walmart. Too long on my feet. I had gotten New Ballance at Walmart and was happy -but- not. I really like Reeboks. Actually the older ones that had 'arch' support. The New Balance, plus some Gel Heel Cushions, were the fix before -but- when I went to the New Balance store this salesman convinced me to purchase these shoes for $85 plus some InSoles for $40. He seemed really knowledgeable and caring. I found out after I got home that was not necessarily the case. I was sold a pair of size 10 shoes with size 9 InSoles!! He put the InSoles in the shoes and then kept saying he could take care of the box... -but- I said I would take it cause my wife likes to read the outside. So when I got home I started writing this up and found the size descrepancy. Made me mad. This was on a Saturday and I had to work the next day. I tried just the shoes and my feet still bothered me. Monday I took back the InSoles -and- the shoes. I decided that I would get Reeboks. If I was gona have to put something in the shoes anyway, might as well get what I want. Rest of the story will be in the Reebok and ViveSole sections.
---
---
Reebok Senexis MaxTrax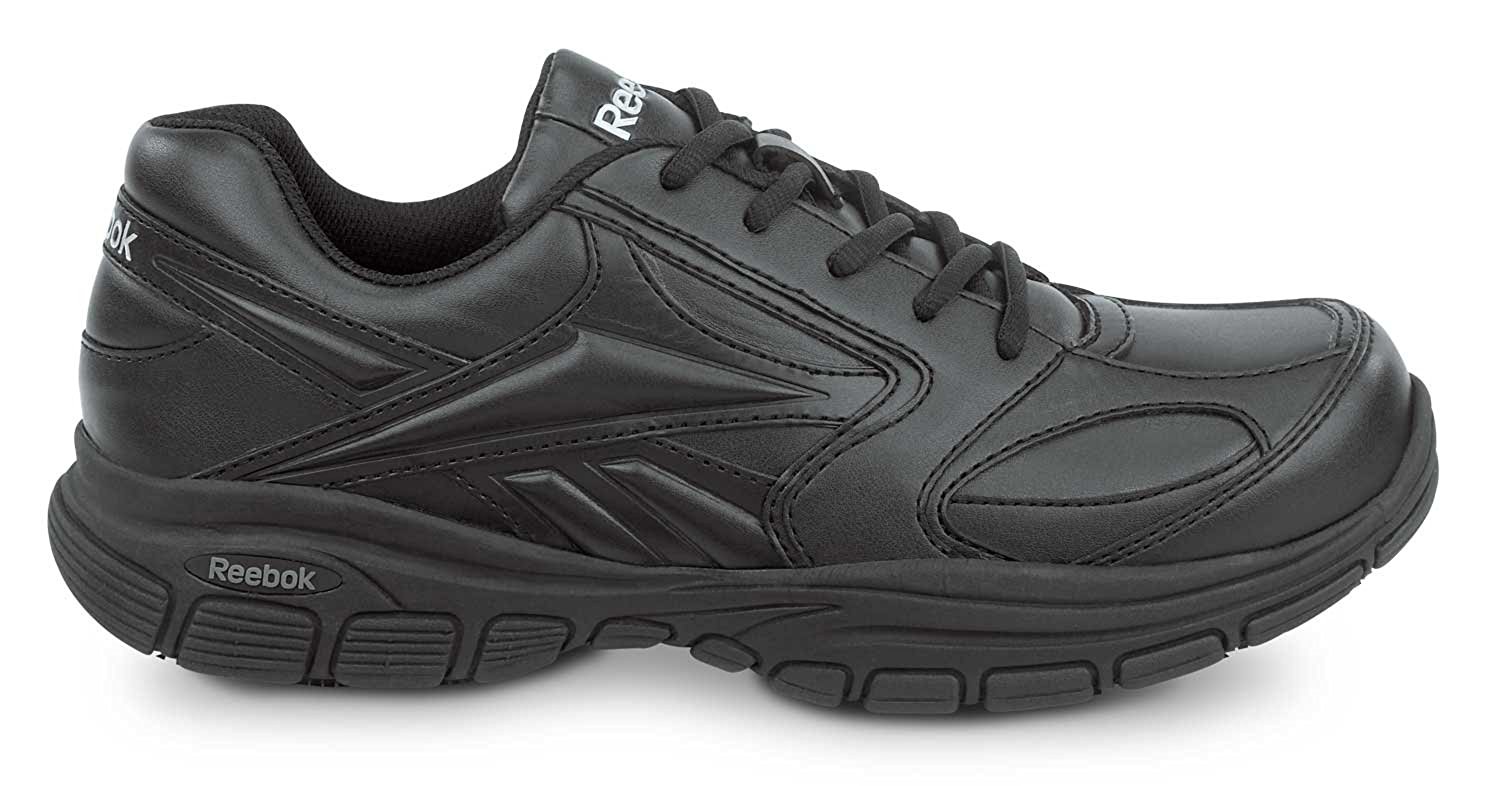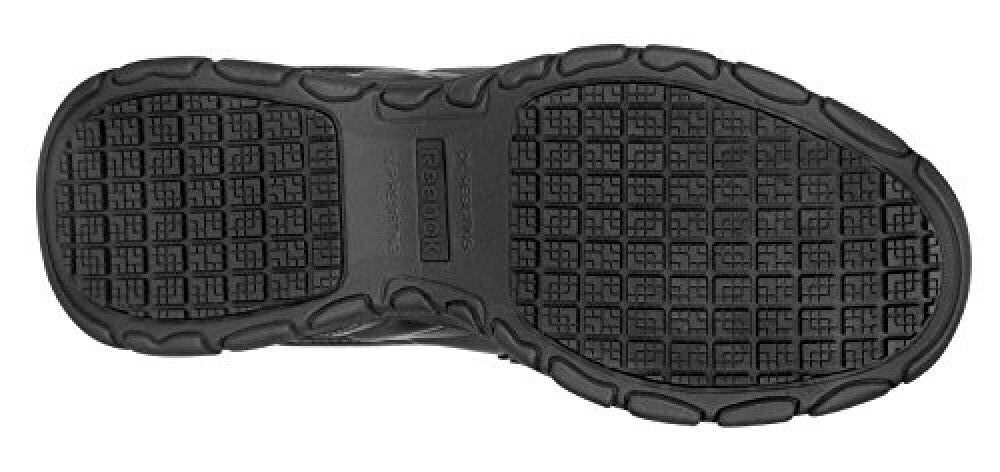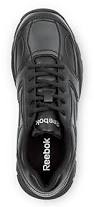 DESCRIPTION

The Reebok Senexis MaxTrax is a great slip resistant athletic sneaker with a MaxTrax slip resistant outsole. Featuring a state of the art slip resistant technology, this slim-fit sneaker proves that slip resistance doesn't have to be expensive! This stylish slip resistant athletic is packed with comfort features to make those long days more comfortable.
Safety Features:
Slip Resistant
Without Safety Toe
SR MAX - Slip Resistant MAX

Shock absorbing EVA molded midsole.

EVA cushion foam insole with fabric cover.
Suede

Imported

Rubber sole

Leather upper

Nylon mesh lining

Removable EVA cushion insert insole with rubber heel wedge

Features state of the art SR Max slip resistant technology for incredible slip resistance
Now these I can't say yet. They will arrive on Friday February 16th, 2018. I collected the info on the shoes from a couple of different Web Pages. Mainly cause I wanted to make sure that the insoles were removable. Think I will need that in order to use the ViveSoles.
Refer: Amazon - Reebok Senexis
Ordered February 12th, 2018
Received February 15th, 2018
Shoes were returned May 15th, 2018. They did NOT help my feet. To wide.
---
Plantar Fasciitis Insoles by ViveSole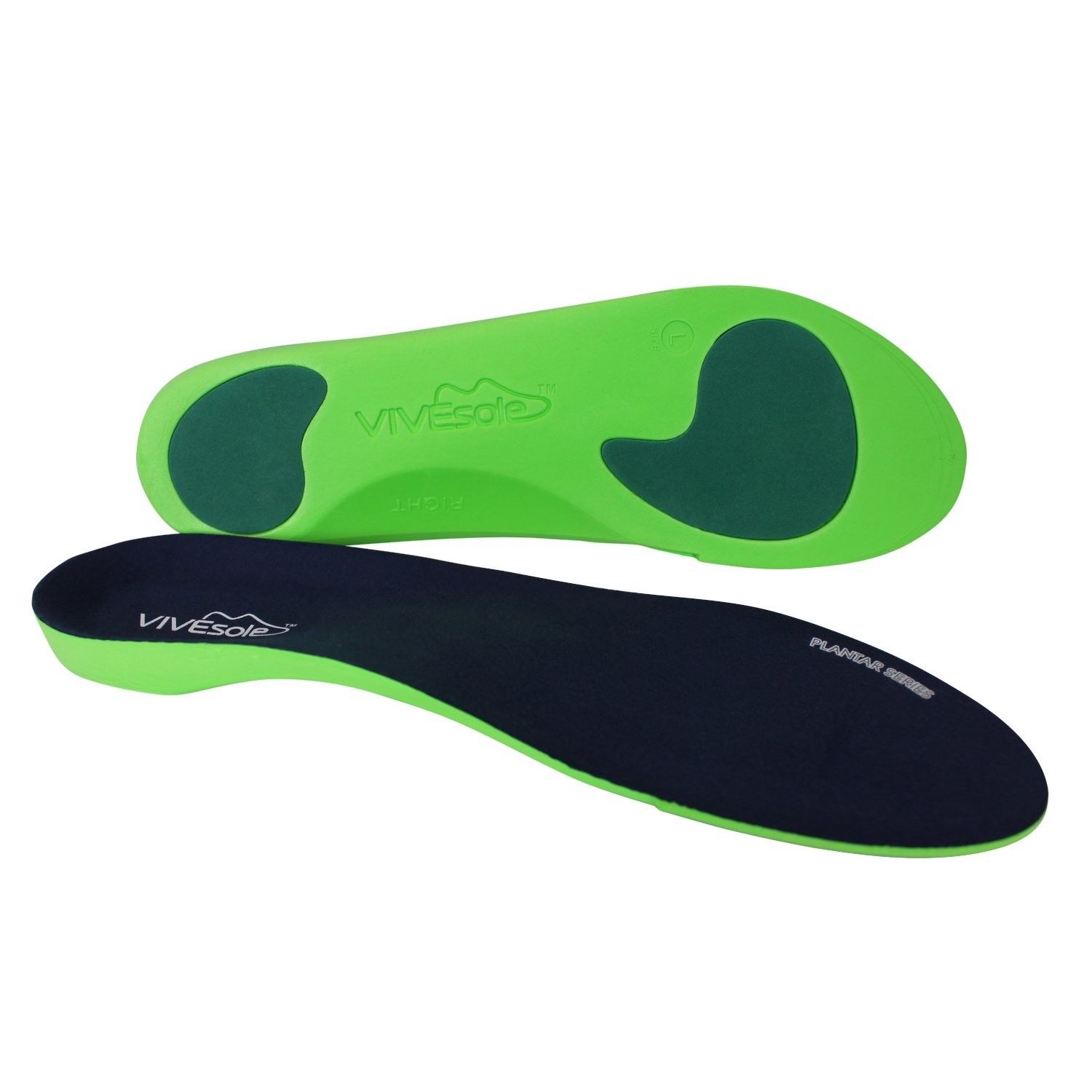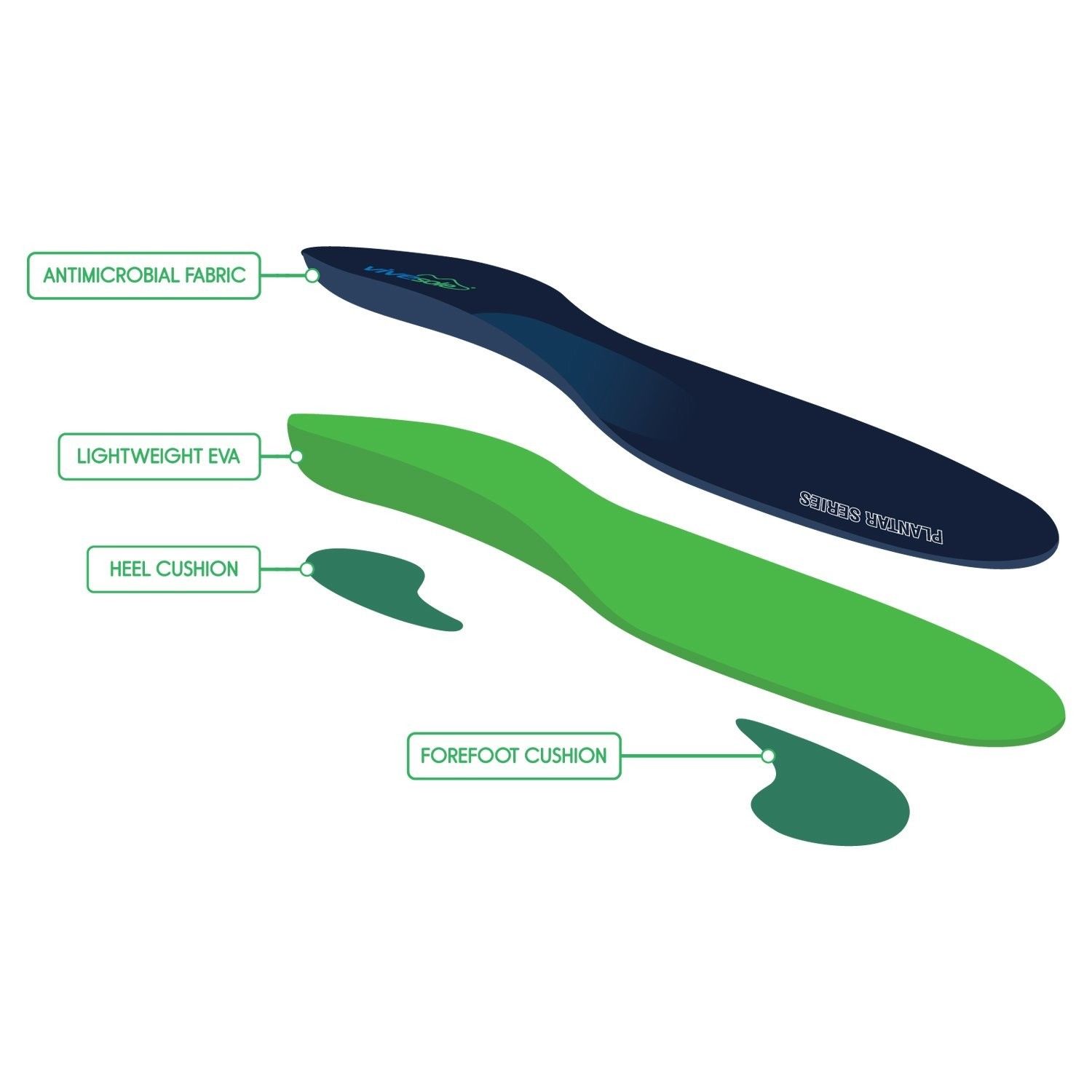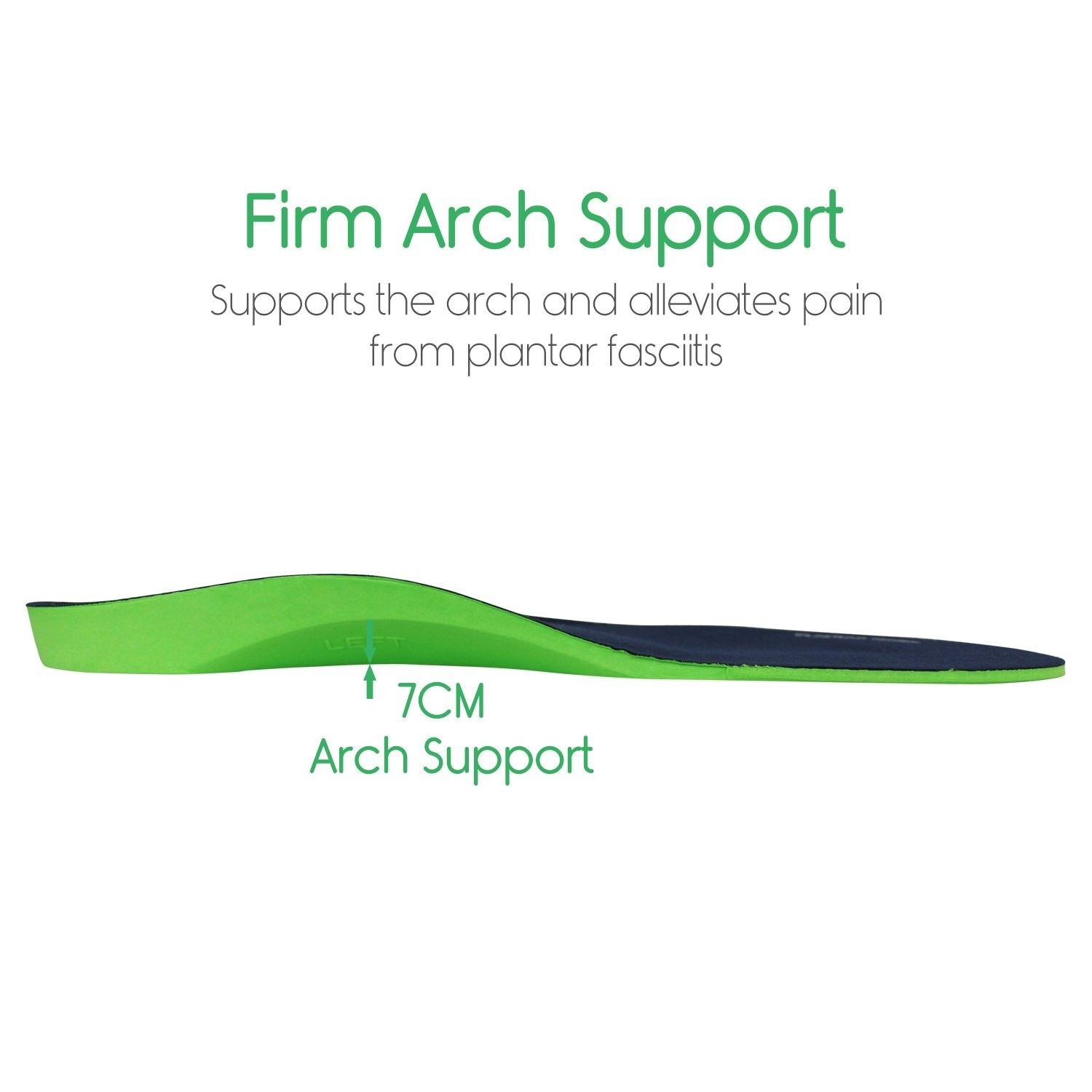 DESCRIPTION

Features:
COMFORTABLE SUPPORT FOR PLANTAR FASCIITIS PAIN RELIEF: Providing relief from plantar fasciitis pain, the VIVEsole Plantar Series bio-mechanical design supports the natural shape of your foot, eliminating painful pressure points. The orthotic insoles effectively stabilize the foot to relieve pain caused by flat feet, and overpronation, as well as heel and metatarsal pain. Comfortably padded, the inserts are also helpful in relieving leg and back pain.
PODIATRIST DESIGNED SHOCK ABSORBING INSERTS: Designed by podiatrists to provide superior foot support, the inserts include additional cushioning on the forefoot and heel to absorb the impact of each step.
FULL LENGTH VERSATILE FIT: Easily worn with most shoe styles, the versatile plantar series inserts can be trimmed for a customized fit. The full length orthotics will not slip or slide for greater stability and comfort.
LIGHTWEIGHT ANTIMICROBIAL CONSTRUCTION: Constructed with a lightweight composite material, the durable insoles retain their shape without flattening for extensive wearability. The top layer each insole is made with a breathable material that is antimicrobial to eliminate odors and bacteria buildup. Easily removable, the insoles are washable.
VIVE GUARANTEE: 60 day unconditional guarantee so you can purchase now with confidence.
Refer: ViveSole on eBay
Ordered February 12th, 2018 -- Received February 14th, 2018
Ordered February 14th, 2018 -- Received February xxth, 2018
I did the seller a disservice in the way that I ordered -but- it took me that long to decide I wanted another pair. I need the one pair for work, but then I figured I needed another pair for my daily walks. I am using them in my daily shoes now. I won't get my new work shoes till Friday... so they say. But Iwasn't supposed to get these until Friday.